• aquatic herbicide • aquatic weed control • aquatic weed killer • Eurasian Milfoil • Eurasian Milfoil Control • lake weed control • Milfoil • Milfoil Control
5 Solutions for Eradicating Eurasian Milfoil   Eurasian Milfoil (Myriophyllum spicatum) Many of our customers ask where this invasive weed came from. Eurasian Milfoil originated in Europe and Asia and made its way to the United States a century ago. From the 1940's to the 1970's it grew primarily along the east coast.  Over the years it has been transported on the backs of animals & water fowl along with hitching a ride on boat propellers and trailers. By the late 1960's and early 1970's, Eurasian Milfoil made its way all the way to the West coast states. Eurasian Milfoil typically has 12...
---
• How To Get Rid Of Pond Weeds • lake weed control • Lake Weed Identification
The growth of algae and weed among other and desirable plant vegetation is common in the ponds having stationary water. When this happens, the pond water starts to resemble green pea soup. The weeds and algae consume the nutrients and oxygen of the pond and deprive the fish/aquatic animals of the vitals thereby killing them. Thick vegetation is also detrimental for human activities including swimming and boating among others. The foul and stale smell is another drawback of the growth of weed and algae. It has been found that when the population of weed covers a pond surface area of...
---
• aquatic herbicide • lake weed control • pond weed control • pre-emergent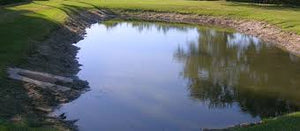 "…you recommended Aquacide Pellets to my weeds that were taking over our pond.  Well, it took a little time, but I'm happy to say the weeds are completely gone, just as you said they would be.  Thank you for your expertise and for the prompt service your company provided…" K.B., Lawrenceburg, IN A customer recently contacted us regarding the control of emersed weeds and grasses before they reach the surface of the water. Below is his question and a response.   Question:  Is there any product that kills emersed weeds BEFORE they grow above the water?  My objective is to not have anything...
---
• Aquacide Company • Lake Weed Control • pond weed control
Lake & Pond Weed Experts to Help Improve your Beachfront Issues.
---
• aquatic herbicides • aquatic weed control • Lake Rake • lake weed control • Lake Weed Identification • lake weeds • pond weed control • Pond Weeds • pondweed control
() is a water weed found throughout the world with an estimated 90 species.  Leaves are submersed, typically thin and translucent.  Some varieties have floating leaves on the water surface.  They grow in water depths 1-10 feet and can tolerate low light.  Strong roots anchor the weeds into sediment.  in the fall from (buds) on the lake or pond bottom.  These young weeds remain alive under the ice all winter.  Early summer, Pondweed begins to grow and flowers appear like clusters of beads.  Some of these bead clusters spike above the water surface.  These spikes release pollen that other weeds. ...