• Water Iris Control • Water Lily Control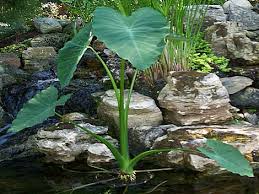 We have been spraying with expensive herbicides for years…finally we found Aquacide.  It took 2 years to rid our pond of weeds…they have not returned in 4 years since our last treatment.  IT WORKS!!" B.V., Roff OK Over the next few weeks I will be posting a series of Questions & Answers from the recent email correspondence of our customers. Question #4 Along with our Water Willow, we do have some pretty "Elephant Ears" and Irises that line our lake what product will kill these?   Answer #4 Aquacide Pellets is a systemic option for Water Willow and Elephant Ear.  It...
---
          The aquatic plant Water Lily belongs to the botanical family Nymphaeaceae. While there are 58 species of these freshwater found in the tropical and temperate regions of the world, the two main varieties include the Tropical Water Lily and the Hardy Water Lily.   As the name might suggest, the Hardy Water  Lilly can survive the cooler temperatures as well. The hardy water lilies are grown in the and their breeding is easy if you follow the steps correctly. The lilies can take a variety of sizes with flowers being as large as the goblet or...
---
• aquaclear • aquatic herbicide • lake weed killer • muck removal • pond weed identification • pond weed killer • water lily control • water shield control
Here is another recent email question from one of our customers regarding the treatment of Q: I have an approx. 60 yard by 80 yard pond that I would like to clean up.  The past six years I have struggled with  The majority of it is covered with only the center fifteen yard by twenty yard area is not covered yet and actually has not three years.  The gel has not started to form on the vines as of yet.  What I am concerned about is, does the entire pond have to be covered?  If I stand on the bank...